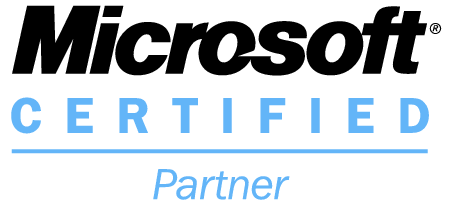 Microsoft Business Partner
Open Systems of Cleveland is a proud Microsoft Certified Partner. We bring decades of experience with Microsoft products and services to every customized Microsoft solution we develop for our customers. We offer a clear solutions-based approach to providing our customers with technology to transform their businesses.

AZURE
Cloud computing can be complex for some businesses but with Open Systems of Cleveland, firms can gain properly manage cloud computing through Microsoft's Azure technology. We present a secure point of entry for cloud solutions that enhances operations and ensures entities have instant access to their data and applications through Azure.

MICROSOFT SURFACE
Here at Open Systems of Cleveland we understand that Microsoft Surface devices are designed for professionals with purpose. We translate that approach into every solution we design for our clients using Surface devices. Our depth of knowledge about the history of Surface laptops and tablets gives us a unique perspective that allows us to implement only the best array of devices to meet our customers' specific needs.

OFFICE 365
Whether for business or education Microsoft Office 365 offers an array of applications that enhance productivity and streamline communications. We at Open Systems of Cleveland have extensive experience with designing solutions integrating Office 365 applications into an organization's daily workflows.
LEARN HOW YOU CAN PARTNER WITH US