Backup & Recovery
At Open Systems of Cleveland, we understand that your critical systems, business files, and applications are the most important assets of your organization. That's why our backup & recovery solutions are specifically designed to seamlessly bridge any interruption to ensure that your systems stay on, no matter what.
Special features:
Supports Windows/Linux physical servers
Hyper-V
VMware workloads
System Center and SQL Server integrations
Our backup and disaster recovery solution will automatically replicate your IT environment based on predefined policies. Furthermore, it can protect Hyper-V, VMware, and physical servers with access to a secondary data center for your recovery site.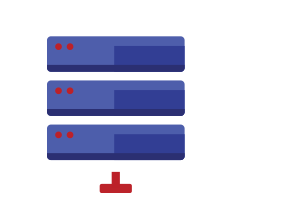 LEARN HOW TO IMPLEMENT THIS SOLUTION