Financial
FinTech has disrupted traditional financial services making it imperative to quickly respond and adapt to industry changes. It's important because you need to be able to meet the new demands of customers and authorities to stay relevant in the industry. Open Systems of Cleveland will help you to stay in the frontline of the digital world by integrating our innovative IT solutions into your current infrastructure.
Our solutions can also be provided as a service that's managed entirely by us. This means that we will take full responsibility to ensure enhanced functionality while making sure that all regulatory requirements are fulfilled.
We can also enable you to offer mobile solutions to your customers while maintaining robust security and improved user experience.
Through our partnerships with industry leaders (like Dell, HP, IBM, Microsoft, and VMware), we are able to consistently provide customized affordable IT solutions for both banks and financial institutions to help you stay ahead of the competition.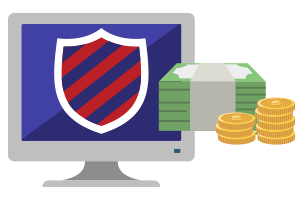 BECOME AN EXPERT IN YOUR INDUSTRY