Client Computing
The client computing environment is all about serving the needs of the end-users. This means meeting their demands of continuous connection and access to the best networks and services as a seamless extension of their traditional desktop. They want the freedom to choose their applications, devices, and services free from security threats. At Open Systems of Cleveland, we ensure that your end-users can make IT their own while still having access to IT support in real-time. We can help your institution build a robust user-centric environment while maintaining compliance, security, and governance.
Our experience and expertise in desktop deployment and management into the new computing environment provides the following:
Application management
Compliance
Device policy
End-user support
Identity management
Procurement
Security
Strategy, architecture, and deployment
Our offering will ensure that your staff has access to core data and applications on devices including traditional desktops.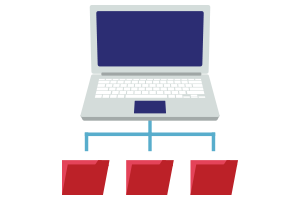 Our client computing solution offers the following:
Application integration
Desktop deployment and management
Desktop virtualization
End-user computing
Enterprise mobility
Identity management
Systems management
LEARN HOW TO IMPLEMENT THIS SOLUTION