Higher Education
Open Systems of Cleveland provides higher education institutions with applications and technologies to meet the high-performance demands of high-bandwidth connectivity with cost-efficient scalable network solutions.
Our systems are designed to provide powerful solutions both on-site and online. Our technologies and applications were also specifically developed to enhance campus-life, entertainment, and sports.
Compared to other industries, these institutions historically serve one of the most technologically savvy and sophisticated user bases, anywhere. As a result, the demands on the network will be considerable and robust IT solutions will be required to maintain reliable connectivity.
Whether it's community colleges or multi-campus universities, we will work with you to design, configure, install, manage, and maintain your network, applications, and all related technologies.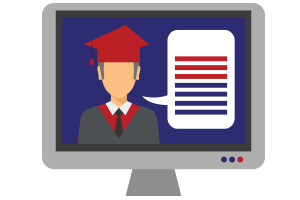 BECOME AN EXPERT IN YOUR INDUSTRY