Business Services
To stay relevant in the digital age, businesses often have to navigate through a complex and rapidly changing IT environment with a limited budget and staff resources. That's where we come in to help with business services! Whether you're undertaking an upgrade to cloud computing for small business or enabling wireless mobility and unified communication, Open Systems of Cleveland can architect an end-to-end solution that delivers the performance you need.
We can provide an extensive range of IT solutions for every aspect of your business. Our team of experts is highly experienced in taking your IT project from conception to completion with enterprise-grade security and real-time support, cost-effectively.
With Open Systems of Cleveland, businesses of all sizes will benefit from access to highly-skilled IT professionals without the expense of maintaining a large in-house IT department.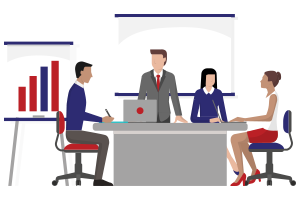 BECOME AN EXPERT IN YOUR INDUSTRY